Dogs are the most common pets at the house. Sometimes you need to turn to someone else to care for your cute dogs throughout its life. You have no options to consider, whether your dog needs regular daycare because you work long hours and cannot be home to walk or feed him or need extended time care because you receive a work assignment in another city for a month or more. In this situation, you need a dog daycare center that can take care of your lovely pets, and you must pay for this service. 
What is a Dog Daycare Centre?
---
Many people in urban areas are turning to a dog daycare center. In this present context, the pressure of work is more both in-office and business centers. Many a time both of you need to spend time at work. Doggy daycare centers are organizations that provide daytime kenneling and activities for dogs. In addition to boarding, some dog daycare centers provide playgroups, tips to dog parks, organized games, and dog training. Daycare servers sometimes serve as overnight boarding kennels.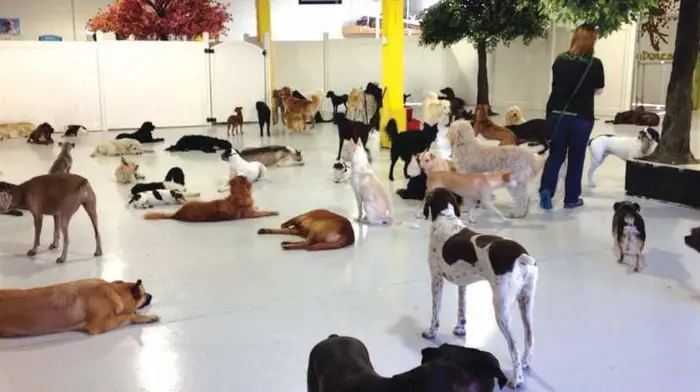 Boarding Dog Kennel
---
Boarding kennels are used for overnight stays, which can last one night to one month or longer. It would be better if you observed the boarding kennel before you board your dog. A good boarding kennel will welcome you and be happy to show off its facilities and other amenities, even without notice. Most veterinarians have kennels where they board dogs of their clients. The facilities are less compared to an organized boarding kennel and mainly for treatment and its follow-up.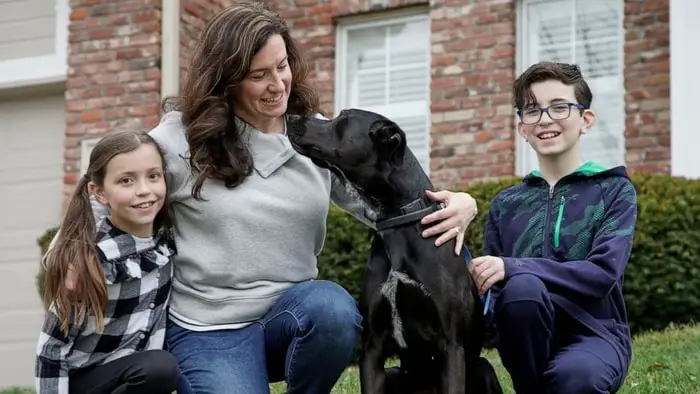 What to Ask Dog Daycare or Boarding Kennel?
---
Regardless of the boarding facilities, the most crucial consideration is the health and safety of your dog. After ensuring these essential elements of a dog daycare, price and extra pampering should be fixed earlier. You will also want to ask a prospective dog boarding kennel for details about the service they provide.
How often are dogs exercised and allowed to relieve themselves?

How often are they fed?

Is there any extra charge for additional feeding?

Will the facility administer medications, and is there any extra charge for this?

Is grooming provided or available?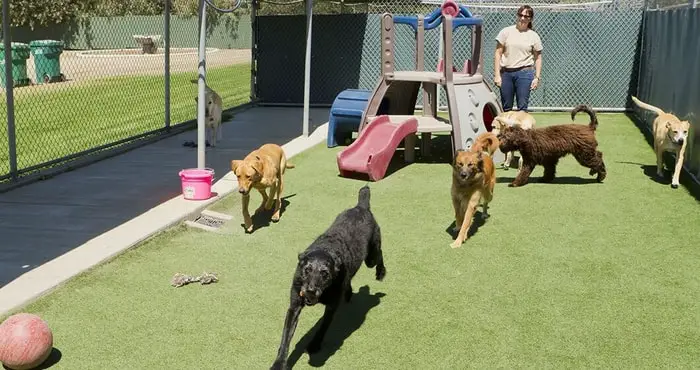 What veterinarian does the facility contact?

What happens if my lovely pet becomes sick or is injured?

Can my dog's unique needs be accommodated?

What activities are available, and who conducts them?

Are all staff members experienced, and can they provide references?

Is the dog boarding facility accredited with the American Boarding Kennel Association?

What vaccinations are required?

Can I bring my dog's bedding, food, and toys for the dog?

Are the facilities licensed and bonded?
What Look For Dog Daycare Center?
---
It would help if you visited the dog daycare center before choose for your lovely pet. The following things you must look for:
Clean facilities.

Comfortable temperature.

Resting areas of the dogs off of the concrete.

No urine or feces in kennels or play areas.

No unpleasant solid smells.

Individual kennels are large enough for the dog to move around freely.

The location of kennels is appropriate for the climate.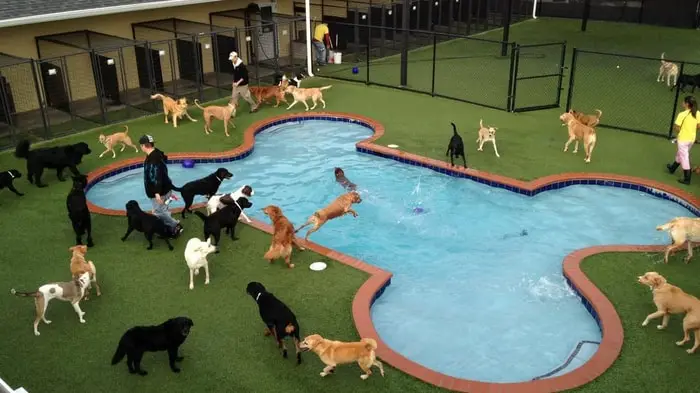 Clean and comfortable bedding.

Easy access to clean water.

The staff member's behavior with the animals- do they speak harshly, hit, smack, or manipulate the dogs roughly? 

The noise level of the kennel and the area should not be overcrowded. 

The type of exercise area. Is it roomy and secure? Are there any areas where a dog could escape? Is it grass, concrete, or dirt?

Observe any activities that are offered. How does the caregiver interact with the dogs? How many dogs do they keep out together? Are there any aggressive dogs or situations in which dogs may fight?

Listen to your gut instinct. Does it feel good or bad to you?
How Much is Doggy Daycare?
---
The amount of expense of a dog daycare depends on the facilities you avail for your dog and the facilities they offer. You may need to bear much other extra money like extra medication, grooming, feed, and night stay. The overall expense must be comfortable with your income and status.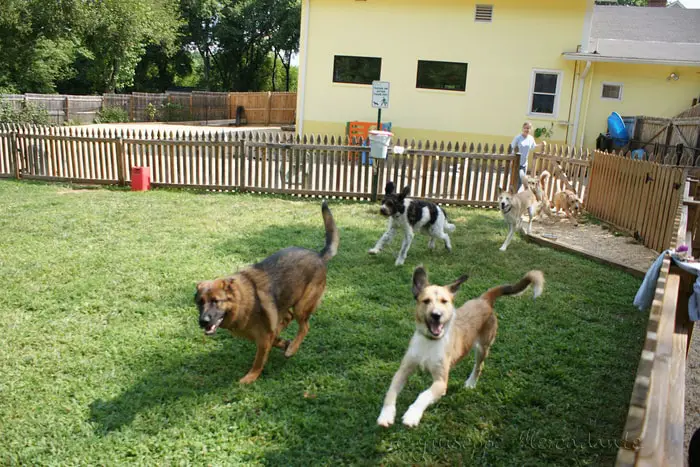 Final Advice On Dog Daycare
---
The doggy daycare center is now a recognized business in most of the big cities. People are very busy in their day-to-day works and live in high-rise apartments. There are very few people to take care properly and scarcity of exercise area. It would be better if you visited a dog daycare center frequently. In my article, I have tried to highlight the essential points you must look at before going to a specific daycare center.