While going for a ride, you must keep a first aid kit in your hand. Horse riding is an excellent physical exercise that gives you mental and physical refreshments. Sometimes you plan for long-distance pleasure riding or hacking with your horse. Equine emergencies may happen anytime during exercise, work, or competition. A horse first aid kit must be ready to meet every emergency.
Requirement for a Horse First Aid Kit
---
An equine first aid kit, is a box containing emergency medication, instruments, and examination devices. The box should be available in close vicinity of the rider or caregiver. First aid will prevent significant danger during any accident or injury. 
Most Common Items in Horse First Aid Kit
---
The ideal first aid kit must have the following items. You can keep more items that are regularly required for your horse. 
Digital Thermometer. The thermometer is required for the measurement of the body temperature of the horse.

Artery Forceps. The artery forceps are required to stop bleeding from an external artery or vein.

The gauge is used for dressing or to stop bleeding.

Cotton is used for dressing or cleaning.

Leg Bandage.

Mild Antiseptics.

Adhesive Wrap.

Hand Gloves.

White tape.

Paramedic Scissors to cut hair or lacerated 

Stethoscope

Eye saline solution

Hoof Pick

Cold Pack

Sharp Knife

Antimicrobial Wound Cleaner (Povidone Iodine)

Tourniquet

Trauma Shears

Small Torch Light. This is used for inspection of wounds or teeth, or ears.

Elastic Bandage and Rope.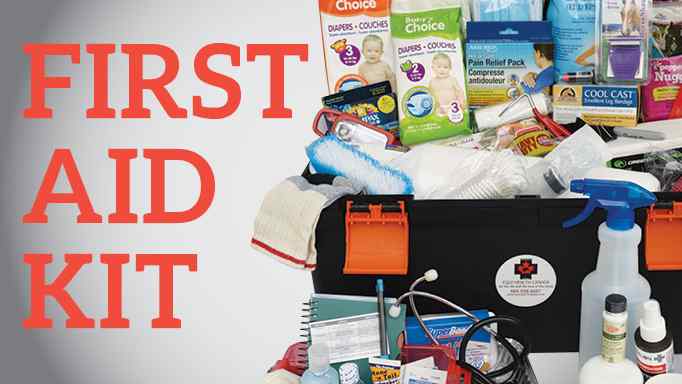 Concluding Remarks on the Horse First Aid Kit 
---
The first aid kit for horses may be different types and forms based on the item's availability. The price of the first aid kit box varies depending on the item. You can purchase the whole set of boxes or individual items. You can select the required items from a veterinary surgical shop or online shops.