The horses have been domesticated and selectively bred by the man from 5000 years. They are socially organized and have been utilized by man for food, transport, and work, but are used more commonly now as a companion animal for pleasure and competitive sports. So this place is an excellent scope of Equine careers opportunities. In my article, I describe in shortly which is closely related to equine jobs opportunities.
At the present days of modernization in all equine farming system, few works are done by human being itself. Equine careers are highly paid all over the world. The person required high skill, professionalism, knowledge on horses and personal dedication to equine family. If you have a passion for horses, you choose equine careers opportunities in your life that I have shown here.
Equine Careers Opportunities
---
The horse industry has always provided a range of jobs opportunities associated with either breeding horses, pleasure horses, working horses or racing. A prominent development has been the establishment of formal apprenticeship schemes and educational training.
1. Equine Veterinarian 
---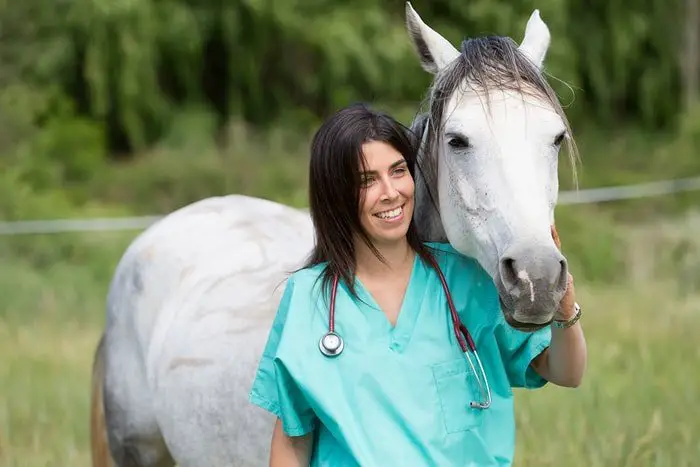 An equine veterinarian has the educational qualification, and they are called the veterinary specialist. A veterinarian is a certified doctor. He provides equine health care and advice you a basic feeding principle and the nutritional value of the horse feed. They also help to know you the horse breeding and the general horse management.
2. Equine Veterinarian Technician
---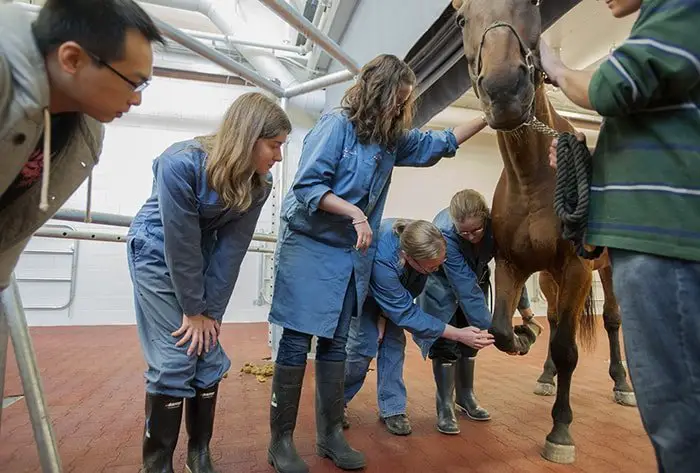 Veterinarian Technician is the assistance of the Veterinarian. The Equine Veterinarian Technician helps to provide the laboratory test and the surgical procedures. They have a technical degree and perform lab examination which is very helpful in the field. They apply their knowledge in the field level.
3. Horse Jockey or Driver
---
The age of the jockey is average 15 to 25 years, and the apprentice jockeys should be less than 45 kilograms when starting and be able to maintain a relatively low weight and small body size. The first step is for the apprentice to gain probationary training for three months as a stable hand with a licensed trainer.
4. Equine Careers-Farrier
---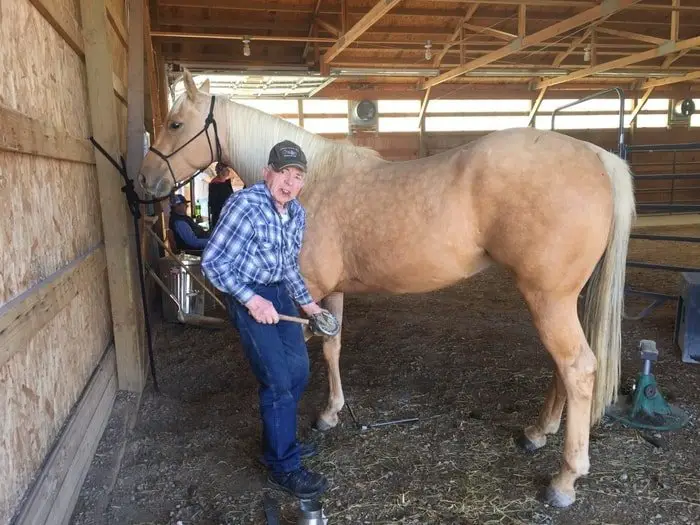 A farrier is a person or a specialist who involves the equine hoof care, hoof trimming, and balancing of hooves of horses and placing the horse's shoes on their hooves. They are also responsible for maintaining the hoof balance, gait, and are routinely supervise hoof care products. They also consult the horse-owners for horse hooves fitness and to give you an emergency service when horses needed his attention.
5. Equine Careers-Stablehand Training Staff
---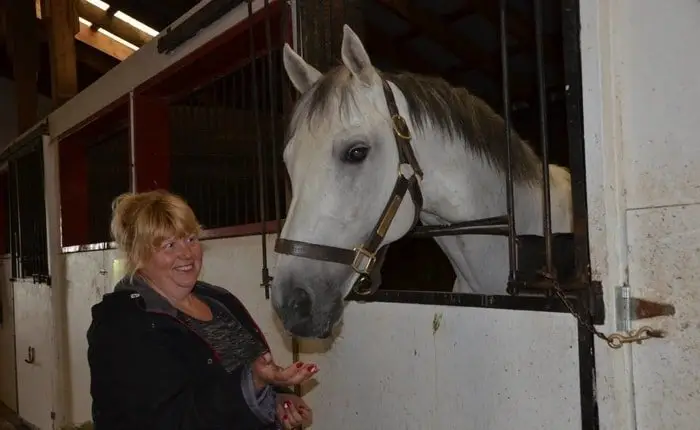 The stablehand training is designed to provide the skills needed for employment as a stable hand. It is also proper pre-training for those hoping to go on to apprenticeships and some subjects credits apply to those later enrolling in the apprentice Jockey course. The course cover followings:
Horse handling
Horseback Riding instruction-basic
Stable skills
Communication skills
An additional 1-week practical placement in industry
6. Horse Trainer/Horse Breaker
---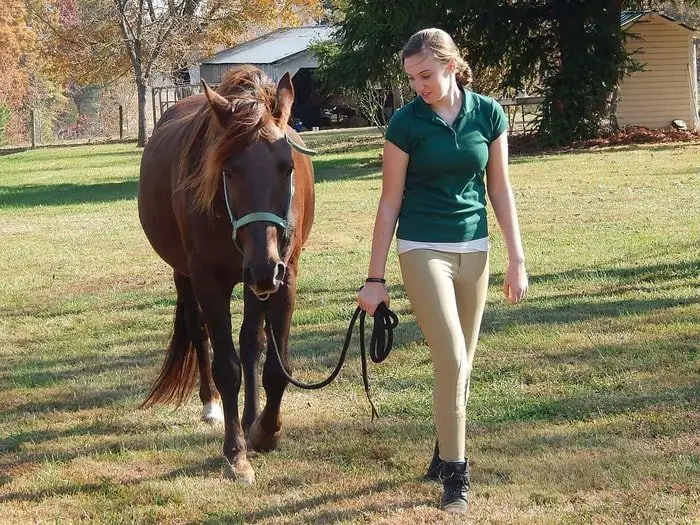 A horse trainer is a person responsible for training your horses. They also have to perform your horse to learn desired movements and behavior. A trainer is responsible for riding horses and preparing them in scheduling routine services and exercise. He is a teacher and to teach your lovely horse's riding activities and to supervise the entire training process.
7. Horse Stud and Stable Manager
---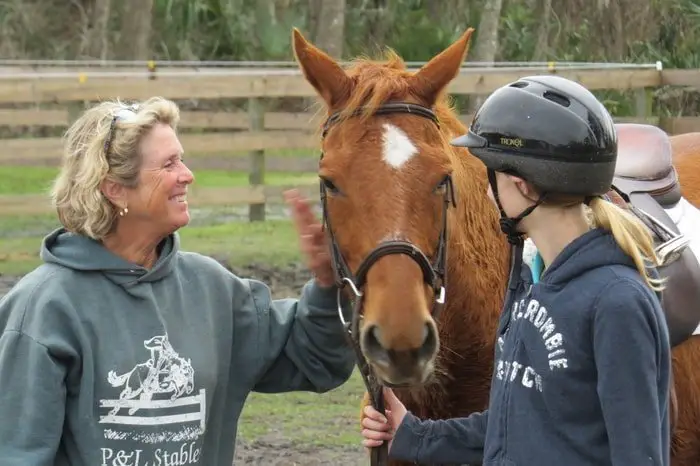 They have to maintain stable management and to perform different types of training practices. Buying and selling procedures is a crucial thing about the Equine Careers topic. The Horse stud and stable manager is also controlling this process.
8. Equine Stud Staff
---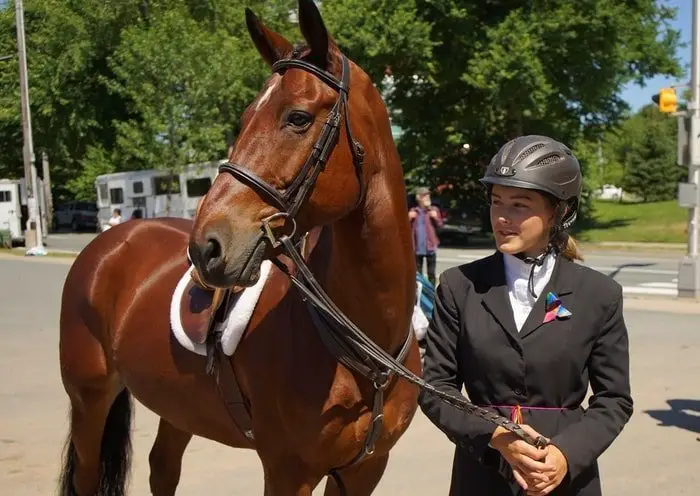 Stud staff was performing an establishment for selective breeding practice. A stud staff is responsible for an employer's breeding stock. They have to maintain the desired mating process and to keep all records; animal registries book notifying and an individual work of the breeding program.
9. Horseback Riding Instructor
---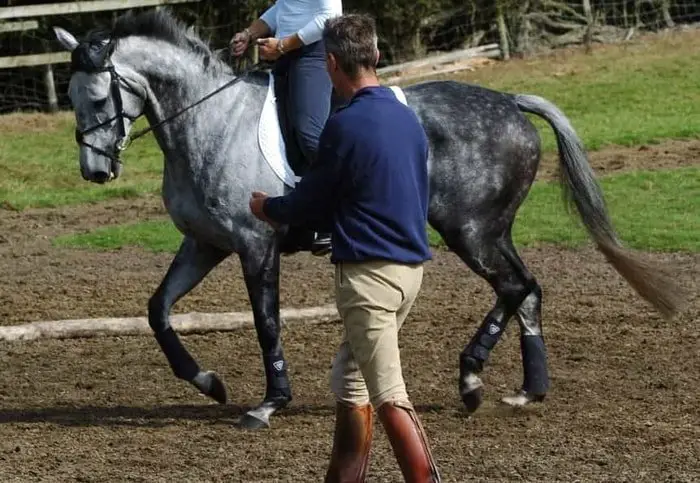 Riding instructor training is now a part of the Equine Careers. Safe practices should become a habit, both on the ground and riding. They may love their animal, and it is a large, often difficult creature that should be handled intelligently. Regular checking of your gear can prevent accidents.
10. Horse Groomer
---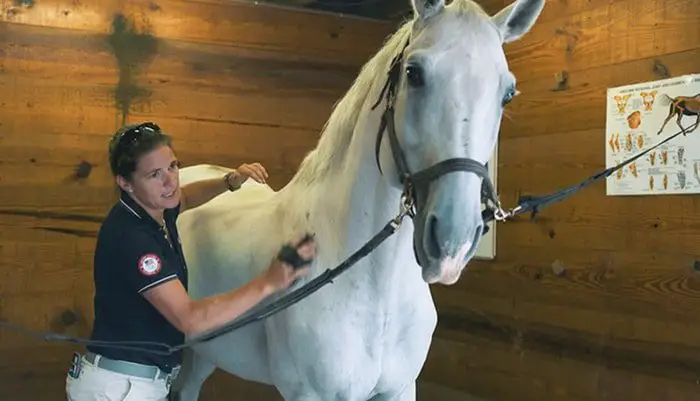 Horse groomers are a person who provides daily care and maintenance of your horse. They perform great supervision which is essential of day-to-day working and program schedule. You can build your career as a horse groomer and it is highly paid. They are responsible for some tusks or works of horse groomer are:
Grooming and bathing your horse
Feed preparation and distribution
Cleaning and filling the water containerBandaging legs
Cleaning tacks
Giving the first aid treatment
Tacking up
11. Equine Careers- Exercise Horseback Rider
---
Exercise rider is responsible for the riding of the racehorse and they work each every morning of the horses. They are a very skilled person and to keep your animal fit. Exercise rider controlling your lovely boy in the racing period and lastly comfortable with the risks associated with the jobs and save their safe life.
12. Mounted Police Officer
---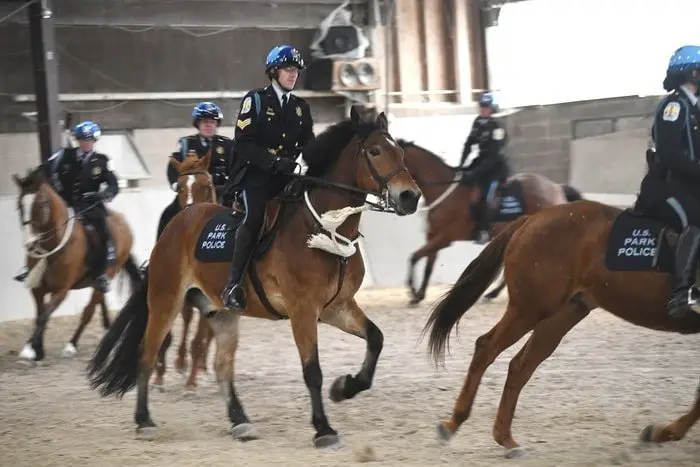 Mounted police officer's duty is controlling the crowd and maintaining public safety. They have to provide conducting patrols and plays a useful role in the adverse situation. The mounted police officer is also responsible with some other duties such as-
Rescue operation
Traffic control
Moreover, the pursuit of suspects
Participates in parades
13. Stallion Manager
---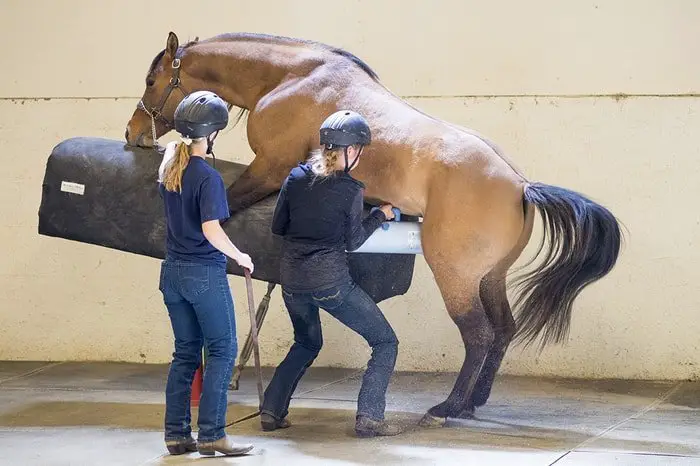 A stallion manager plays an essential rule of Horse Jobs. Stallion manager responsible for general care of stallion breeding, handling stallion for live breeding, semen collection for artificial insemination, coordination, and communication with different parts of the facility. He often works with the breeding manager who oversees the operation.
14. Equine Careers- Barn Manager
---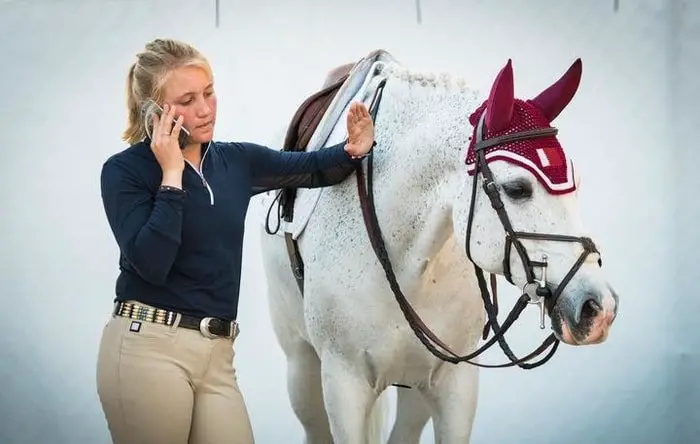 A barn manager provides the entire care and proper maintenance of the horse's basic needs knowledge such as medical treatments, horse behavior management techniques, equine nutritional needs, feeding, stable condition maintain. He directly supervises the other employees who work in the barn and also responsible for equipment, transportation and another business side of the stable.
15. Equine Careers As Horse Breeder
---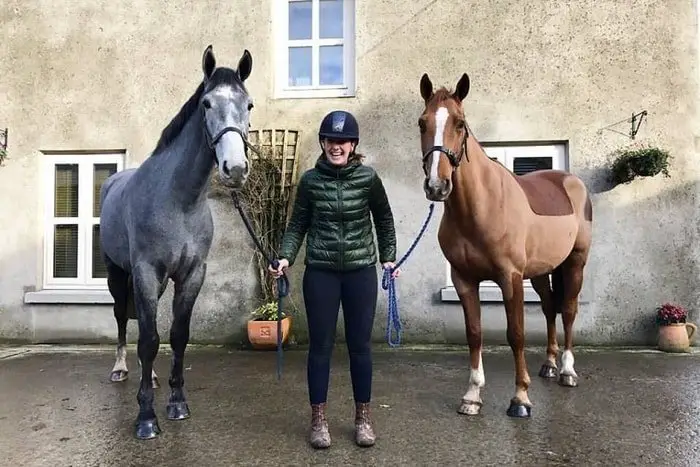 Horse breeder maintains equine reproduction, management, and behavior. They are responsible for managing the total breeding process such as artificial insemination, teasing mares, handling stallions, attending foalings, herd health record keeping, veterinary exam assisting. The horse breeding practice includes:
Breaking in
Breeding practices
Record keeping
Communication skills
16. Racehorse Trainer
---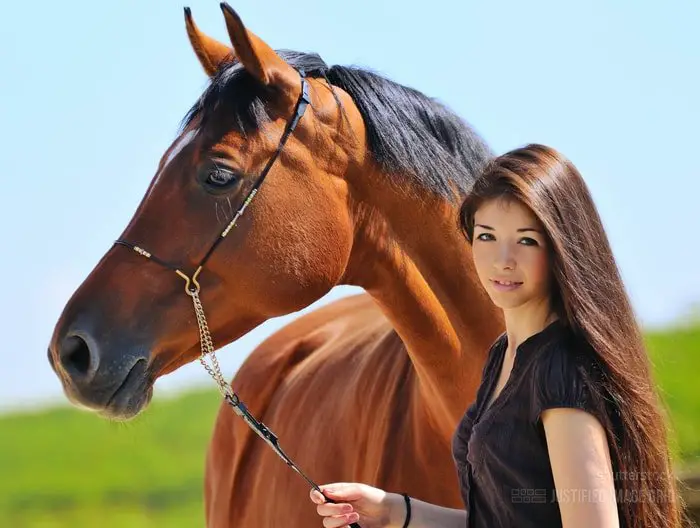 Racehorse trainers are responsible for the daily care and preparing your horses for competition on the track. Their duties are to maintain and ensuring your horse's proper nutrition, exercise, and veterinary attention. The Racehorse training course includes:
Stable skills
Horse health
Feed and nutrition
Riding instruction
Driving instruction
Race day procedures
Communication skills
17. Equine Bloodstock Agent
---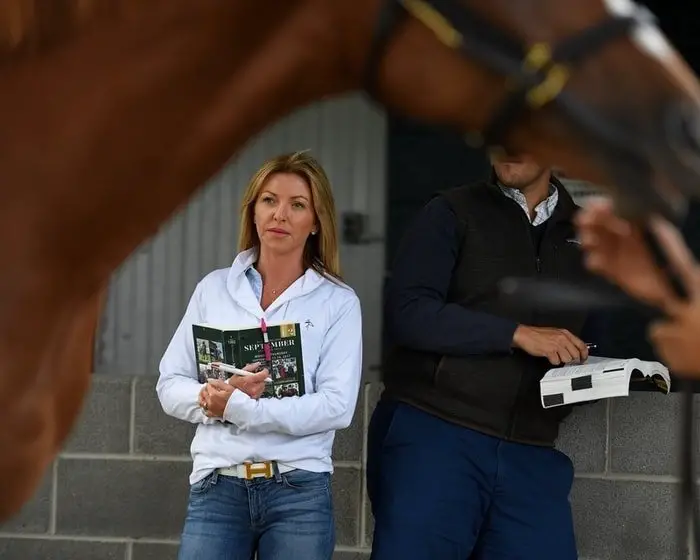 Bloodstock agent analyzes and evaluates the pedigree and conformation to assess the value of Thoroughbreds horses offered for sale, both at public auctions or privately. He is a person of Horse professionals who buy and sell Thoroughbreds on behalf of their clients in exchange for a commission. Some agents work in their clients to advise the breeding plans for their broodmare, and they ensure the booking of these mares to stallions that are in high demand.
18. Equine Dental Technician
---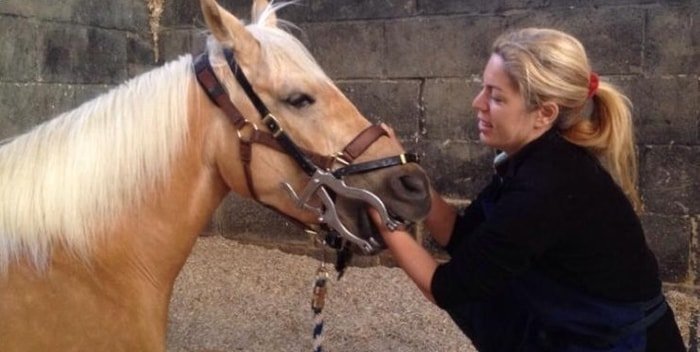 Dental health care is critical to animals as their physical well being. Routine examination and proper dental care keep your animals healthy and prevent from developing gum diseases. An Equine Dental Technician is a person who coordinates the veterinarians and to provide oral maintenance to the equines in their care.
Concluding Advice on Equine Careers
---
There is several areas where interested people can work with horses. Saddlers are still in demand, although gaining an apprenticeship can be difficult. Generally, people who work in these areas do so because they have not undertaken sufficient educational courses to help them advance, although they still want to work with horses. You try to become educated. First, it is a big help in getting any suitable Equine Jobs and is vital in managing horses effectively.