The English Toy Spaniel is an intelligent, small dog that originated in Great Britain. The alternative name of the dog is King Charles Spaniel. The dogs are super gentle and affectionate with those they know. They were one of the First Recognized Toy dog breeds.
The dogs are easygoing and don't need a lot of exercises. They are affectionate with family. This article gives you a clear idea of the English Toy Spaniel, which is very interesting for these dog lovers. So, stick with us and keep reading!
History and Origin of King Charles Spaniel
---
The progenitor of the Toy Spaniel probably came from Japan or China, but the breed has been known in England and Scotland since the sixteenth century. Mary, Queen of Scotlands, is said to have had one at her side when she was beheaded.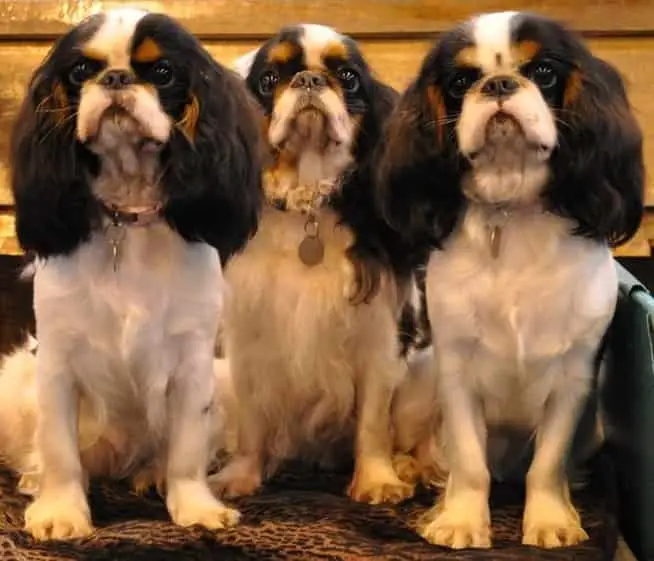 The dog has been bred as a companion dog for more than 500 years. The English Toy Spaniel may be one of four coat colors; until the early twentieth century, each coat color was considered a different breed.
Physical Description English Toy Spaniel
---
King Charles Spaniel is a small, compact, solid, and square dog. It has a domed head, long drop ears, and a short, ruptured nose. The round, dark eyes are prominent, and the muzzle is extremely short and wrinkled.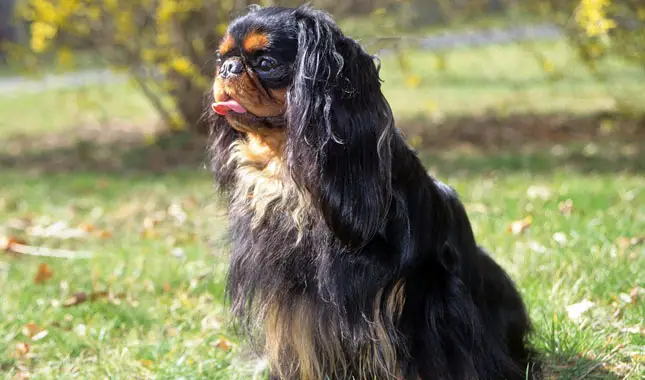 The tail is docked or naturally short or screwed. The coat is medium length and silky, straight or wavy. It comes in four colors, each bearing its name: the Blenheim is white with deep chestnut red markings; Prince Charles is black, white, and tan tricolor; King Charles is black and tan; and the ruby is a solid chestnut red.
Height, Weight, and Lifespan of King Charles Spaniel
---
The average height at the back of the English Toy Spaniel is 9 to 11 inches.

The average weight of the dog breed is about 8 to 14 pounds.

The average lifespan of the dog is 12 to 14 years.
Temperament Or Personality of English Toy Spaniel
---
This is a friendly and affectionate dog. The dog is eager to please, intelligent, and laid back. It is friendly toward everyone, including children and other animals.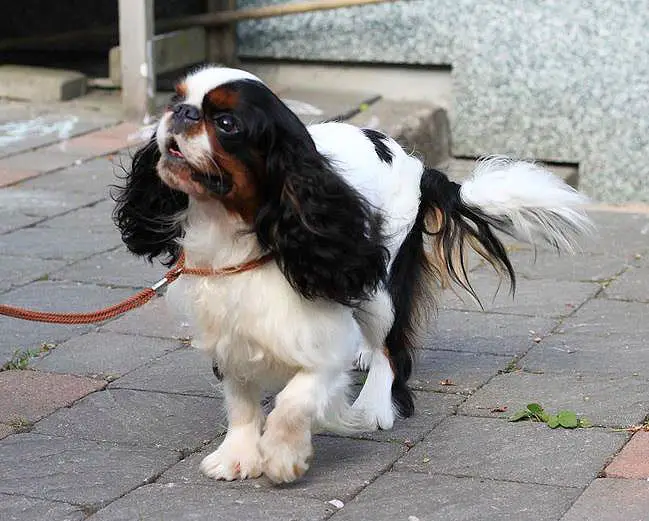 Best Owner King Charles Spaniel Dog
---
The English Toy Spaniel makes an ideal apartment dog.
Special Needs of English Toy Spaniel
---
The dog needs daily care and management and the following needs:
Grooming.

Proper diet and nutrition.

Proper health care.

Dental care.

Skincare.

Regular exercise.
Health Concerns of King Charles Spaniel
---
The dog needs regular vaccination and deworming. The following diseases are commonly seen in this dog breed:
Heart defects.

Luxating patellas.

Umbilical hernia.
Final Talk on English Toy Spaniel
---
The loyal, loving King Charles Spaniel is quite an essential lap dog. They always want to be close to their owners. These small dogs were favorite pets among British royalty. However, the dog enjoys a nice walk on a leash or a fun game in the yard or house. 
If you are interested in other dog breeds, don't hesitate to visit my website. Thank you for your valuable time.