The Entlebucher Mountain Dog is a self-confident herding dog. They are medium-sized dogs that originated in Switzerland. The alternative name of the breed is Entlebucher, Entlebucher Cattle Dog, or Entlebucher Sennenhund. It is an excellent Swiss Mountain dog and is generally gentle and patient with children.
They are affectionate with their human family members. The Entlebucher is straightforward to groom. This article gives you a clear idea of these dog breeds, which is essential for Entlebucher lovers. So, stick with us and keep reading!
History and Origin of Entlebucher Mountain Dog
---
The Entlebucher is one of the smallest of the four Swiss dogs developed from a cross of Roman mastiffs and local Swiss working dogs. The dog was developed as a cattle drover, herder, and guard dog.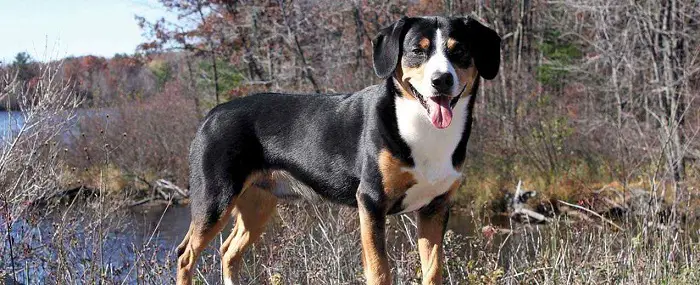 Types of Entlebucher Cattle Dog
---
There are four dog breeds bred to work on farms in the alpine regions of Switzerland:
Physical Description of Entlebucher Sennenhund
---
This is a medium-sized, rectangular-shaped dog with a flat skull; straight, strong muzzle; and small, dark brown eyes. The medium-sized drop ears are triangular, and the nose is black. There is a deep chest and a natural bobtail. The smooth, short coat is tricolor, with a black base and rust and white markings.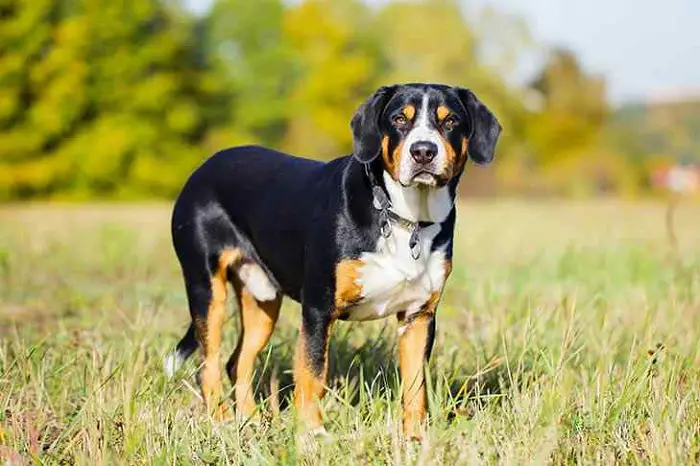 Height, Weight, and Lifespan of Entlebucher Mountain Dog
---
The average body height of the Entlebucher dog is about 16 to 20 inches.

The average weight of the dog is 55 to 65 pounds.

The average lifespan is about 11 to 13 years.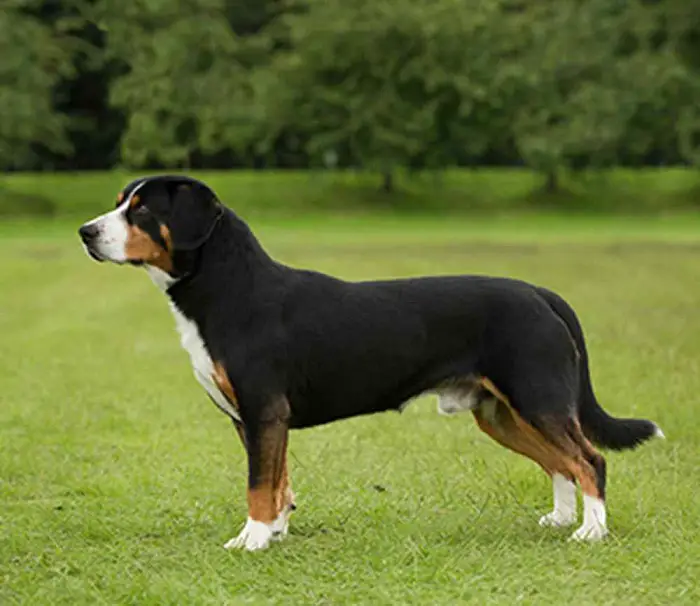 Temperament or Personality of the Entlebucher
---
This dog is easygoing, friendly, intelligent, and highly trainable. Kids and family members love Entlebucher Cattle dog. You can adopt a small lawn and apartment.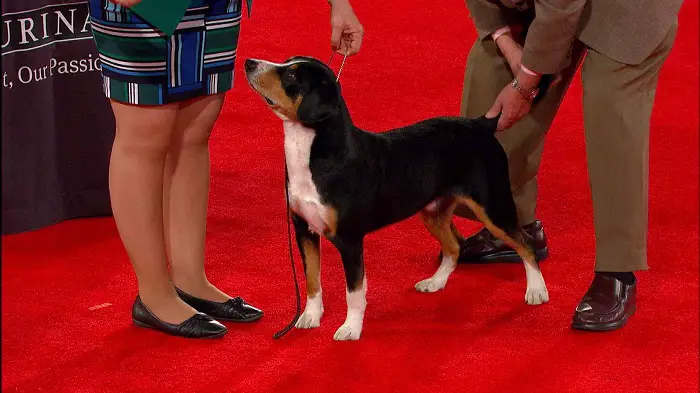 Best Ownership of the Entlebucher Mountain Breed
---
The Entlebucher dog does best with an experienced, active owner in a rural or suburban setting.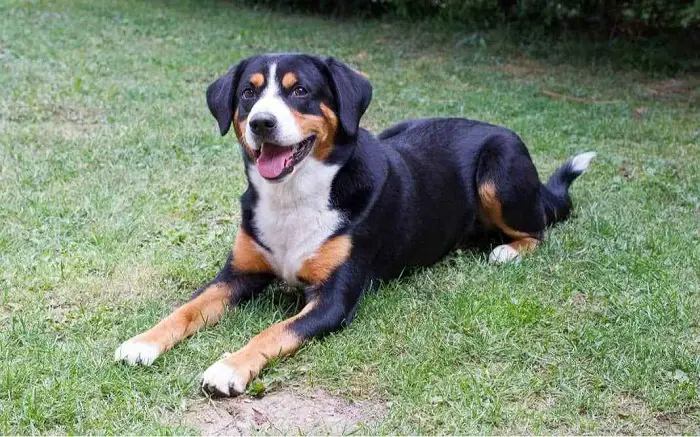 Health Concerns of Entlebucher Cattle Dog
---
You must vaccinate your lovely dog against potential viral diseases. The dog needs regular deworming and health checkups. The following diseases are seen commonly in this reed:
Concluding Words on Entlebucher Mountain Dog
---
The Entlebucher Mountain Dog is cold-weather tolerant and easy to train. They love water and are good hiking companions. The dog needs a lot of attention. Mental stimulation and exercise are essential for dogs to thrive. 
This article highlights key points and characteristics that may help you decide on the right pet for your family.
This article will help you choose the best option for yourself. If it does, please share it on social media with your friends and family. And finally, don't forget to leave your suggestions in the comments below!
If you are interested in other dog breeds, don't hesitate to visit my website. Thank you for your precious time.