Horses are not only used for pleasure riding or equestrian sports. Many of you will be astonished that horses are used for the treatment of many diseases of the human being. The term is called Equine therapy or Equine Assisted Therapy (EAT). The activities of horses, its physical environment, care and management of the horse, therapeutic horseback riding, and many more activities are used to EAT.
Many behaviors are similar between humans and horses. Horses can communicate with a human by behavior, attitude, sight, and friendship. These excellent qualities of horses can be successfully applied in Equine therapy for the treatment of mental disorders. There are many other animals like dog, cat, elephants, and dolphins are also used for therapeutic purpose but horses are most popular and effective.
What is Equine Therapy?
---
Equine Assisted Therapy (EAT) involves the interactions between the horse and the patients. The activities related to horse care, grooming, feeding the horse, managing horses, horseback riding enhance the mental conditions of the patient. These activities exchange the views, mental conditions with horses thus individual taking responsibility for his or her horses. These positive attitudes are picked up by the therapist for the treatment of mental disorders, improvement of behavior, reduce anxiety, and develops a good relation with horses.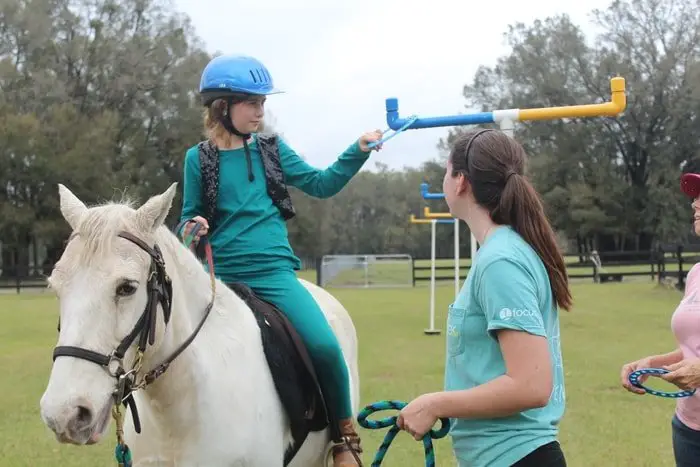 Therapeutic Value of Horse
---
Horses are very emotional animals. They act a the mirror of the human beings. Horses can reply to the feeling of their caregiver or companion. Horses are social animals and they like to stay together. They have a similar feeling like a human. If a person approaches horses with anger, horses replay with fear or becoming stubborn. Similarly, horses valued good behavior for them. These qualities can be effectively utilized for the therapeutic purpose of many disorders. Horses can be used for counseling to all ages including children for therapeutic purposes.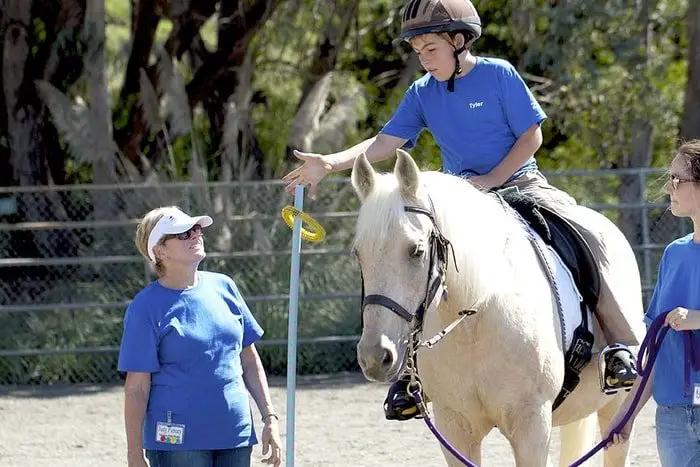 History of Equine Assisted Therapy
---
Horses can communicate with horseback rider and caregiver. Horses were used for therapeutic purposes in ancient Greece during 600 B.C. In twenty century, Equine therapy was first started in1946 in Scandinavian countries after a Poliomyelitis outbreak. In 1960, therapeutic horseback riding was introduced in the United States and Canada for the Community Association of Riding of the Disabled (CARD). At present most of the developed countries including Germany, the United Kingdom, Switzerland, Australia are using horses for therapeutic purposes.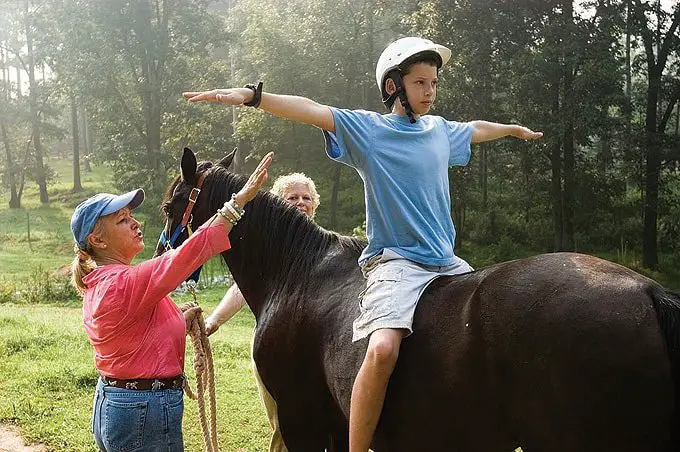 Types of Equine Therapy
---
Equine Assisted Therapy is not only riding a horse or taking care of horses but also there are other activities. The therapist will select the types of horse therapy for specific patients. There are several types of EAT as follows:
A. Therapeutic Horseback Riding. 
Therapeutic horseback riding is performed by a disabled person for recreational purposes. Horse riding will improve mental stamina, concentration, balance, muscular tone, physical ability, confidence, and well-being. The therapeutic horseback riding will improve the motor and sensory nerve to control and balance over a horse. 
B. Hippotherapy
The three-dimensional movement of the horse during riding improves the balance, control, concentration, and speech of a disabled patient. These qualities are utilized by recreational therapists or language pathologist to his patient. Riding horses will also improve the language of a disabled person. The therapists guide the rider's movement and also horses activity.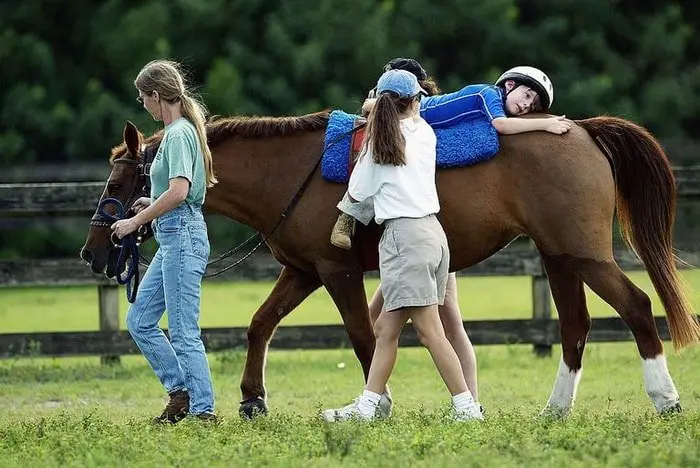 C. EAT: Psychotherapy
Equine Assisted psychotherapy (EAP) is other than hippotherapy or therapeutic horseback riding. It is the treatment of psychological disorders of humans by the equestrian facilities. EAP is more of a groundwork (grooming, feeding, etc.) than riding a horse. EAP started in 1990 in the United States. In this therapy, horses used a tool or co-facilitators.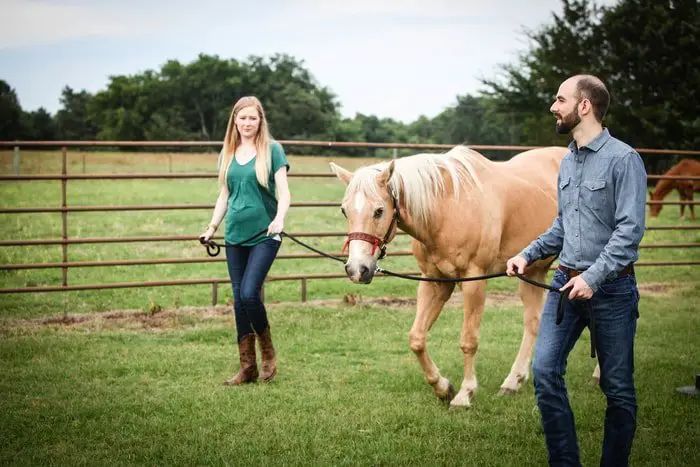 D. Cognitive Equine Therapy
---
Cognitive is used for the treatment of anxiety of an individual. The therapist utilizes the change of horses' sense while approaching by an anxious person to horses.
Basic Lessons of Horse Therapy
---
Equine therapists are highly experienced and specially trained in this sector. EAT follows some basic lessons. The basic lessons are as follows:
A. Identification and Introduction with Process
Horses have an excellent quality to sense human behavior and react accordingly. Many people are suffering from mental problems, anxiety, trauma or addictions but cannot express properly. They use drugs, to reduce sadness, anger, or sleep. EAT helps to identify the problems of individuals and they introduce the systems.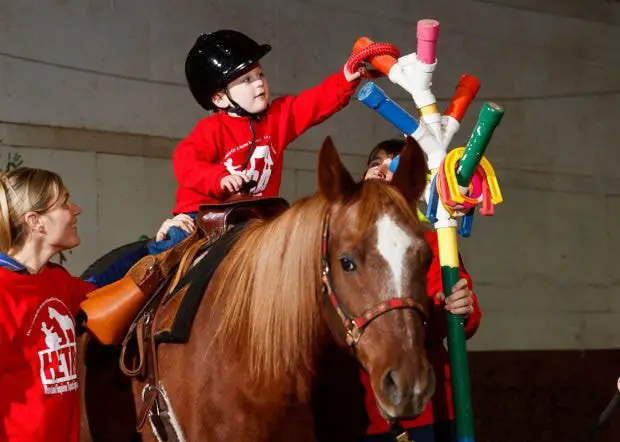 B. Communication and Interpersonal Skills
Many people have mental problems or addictions cannot express their feelings properly to others. Equine therapy helps to establish close relations with their horses. The therapist observes the actions and reactions of both horses and disabled persons.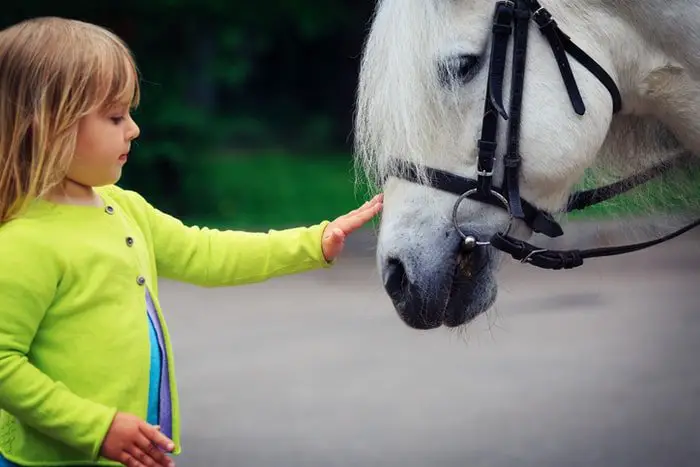 C. Work Ethics
The EAT also follow complete work ethics. Horses need care, feed, grooming, exercise, and love as a child. The horse used for the EAT must be well maintained, clam, healthy, and trained. Horses must have the quality of acceptance of a new caregiver or rider. Horses must build cordial relations with his master. These work ethics will help the proper treatment of disabled or anxious people.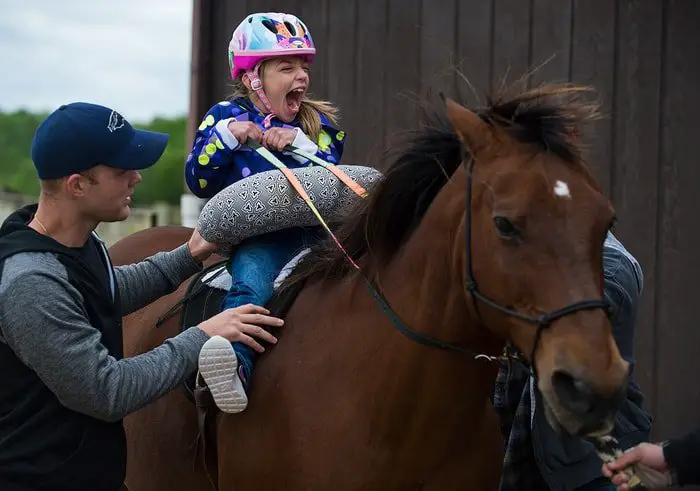 D. Setting Boundaries
The therapist sets a boundary or limits of treatment to the disabled persons. It is very important to note that all activities are not the same for everybody. The lessons must be as simple as possible. Excess or irrelevant actions may be harmful to patients.
 E. Trust
Horses are very gentle and soothing animals. They are very straightforward in their actions without any hiding. They never blame or judge others' actions. Most of the anxious, addicted or disabled person has a lack of trust in their surroundings. They can trust easily to beautiful and calm horses and express their feelings. This trust-building helps early recovery from many mental and psychiatric disorders.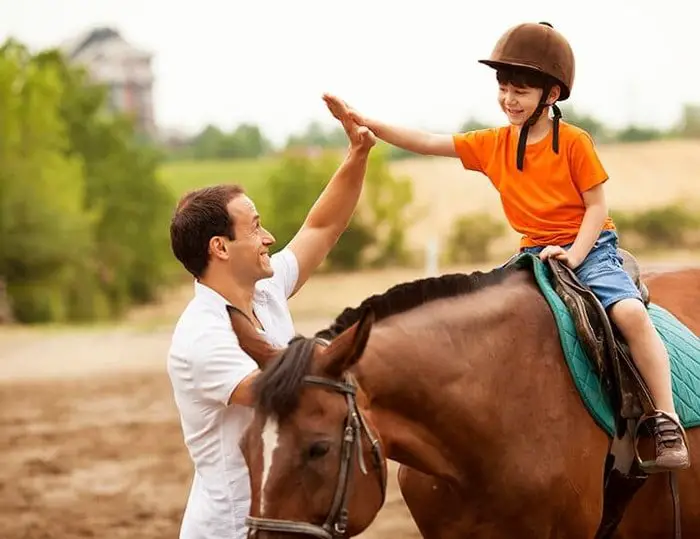 F. Overcoming Fears
Horses are quite larger animals than human beings. Peoples after trauma, addiction or anxiety feel fear about horses. It is very important to reduce the fear of horses from the patients. Building confidence among the patient and horses helps to achieve the goal.
What are the Disorders Does Horse Therapy Treat?
---
Though EAT is new in the medical treatment but at present many diseases, behavioral disorders, addictions, and speech delay may be treated through horses. Following are the few lists of disorders that can be treated by EAT:
Behavior Disorder

Anxiety

Post-Traumatic Stress Disorder (PTSD)

Addiction

Attention Deficit Hyperactivity Disorder (ADHD)

Learning Differences

Substance Abuse

Mood Disorder

Eating Disorder

Autism

Sex Addiction

Compulsive Gambling

Bipolar

Asperger's

Depression
Benefits of Equine Assisted Therapy
---
Horses and human has many similarities in behavior, attitude, and mental conditions. These excellent qualities are picked up by psychotherapist from horses to treat disorders or disabilities. The benefits of EAT are as follows:
EAT is Assertiveness

Emotional Awareness

Flexible

Impulse Controleasier

Social Responsibility

Independence

Self-regard

Interpersonal Relationship

Empathy

Patience

Humanity

A sense of Pride

Learning to accept Responsibility

Unbiased and Non-judgemental

Easily monitored

Can take feedback easily

Easily manageable  
Effectiveness of EAT
---
EAT is effective in treating cerebral palsy of children that can improve posture control. Therapeutic horseback riding improves the motor function of the brain. People with multiple sclerosis improve gait abnormality, manage balance, and regulates mood by therapeutic horseback riding. Though the medical evidence in equine therapy is less there is no harm in EAT.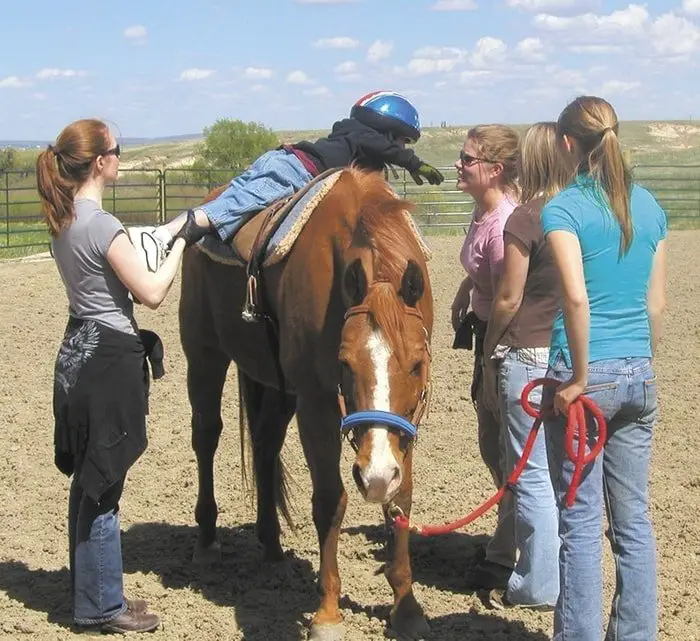 Equine Therapist
---
Equine therapists are medical doctors who receive special training and certification on equine psychotherapy. The EAGALA (Equine Assisted Growth and Learning Association) is a non-profitable organization that sets guidelines and methods of EAT. They also provide training and maintain standards of clinicians who work in the field with clients. As an equine therapist, you must take adequate permission from the authority of your country or state.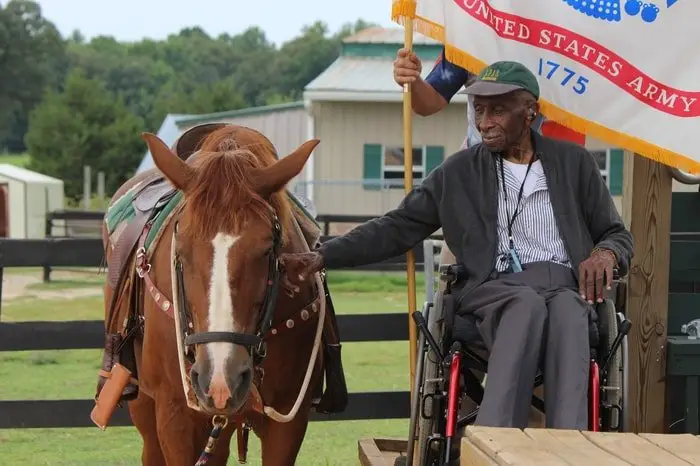 Quality of Horse for EAT
---
Horses of any breed may be utilized for EAT. The preference should be given clam, quiet, even-tempered, medium speed, older but energetic, serviceable, sound, and well-trained horses. Suitable quality horses with good walking capability should be selected. You must see the welfare of horses and must not abuse the animals.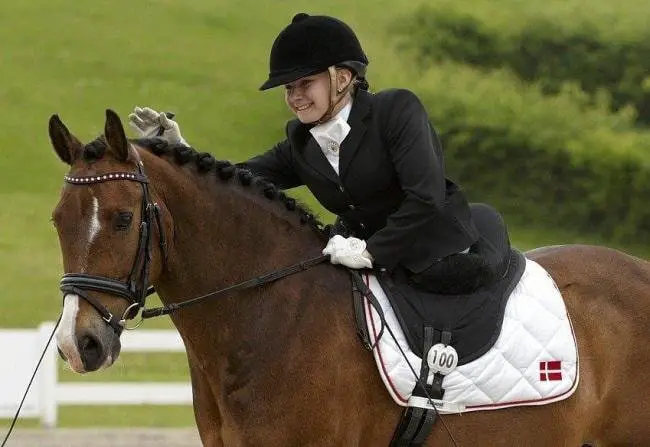 Things to Considering While EAT
---
EAT is new to many patients and even veterinarians of the world. Only registered Physicians and Psychotherapists are allowed to use EAT in some countries. There are few considerations while using EAT to treat disabilities and disorders. The considerations are:
A. Timing. The timing of the EAT is very important. Like while treating addiction, a person must be detoxified properly before starting the process.
B. Fear. Horses are larger than the patient. You must remove fear about horses. Proper motivation and demonstration are required before starting the process. The previous injury from any animals may create an unwillingness to ride or approach a horse. 
C. Cost. EAT is recent psychotherapy and not so popular. The treatment process may not be covered by the health insurance policy. The treatment must be cost-effective and readily available to patients.
Concluding Remarks on Horse Therapy
---
EAT or Equine Assisted Psychotherapy has many positive effects to treat both physically and mentally disabled people. Equine therapy has recently started in many developed countries for treating such cases. Moreover, horse therapy has fewer disadvantages and there are no side-effects. This article will act as an eye-opener to many of you. You can rethink the versatile uses of horses. If you like the above information please share it with your friends through social media.