Pony Horse Breeds is an essential topic for the Horse breeds family. It should also be familiar for the kids that's why you should have to know the Pony Horse breeds name, structure, quality, use of purpose, temperaments, and other information. It is vital that you know what is typical for the Pony Horse Breeds, so you recognize the abnormalities.
Popular Pony Horse Breeds For Kids
---
There are different types of Pony Horse Breeds. Some are very lucrative for the children. In my article, I discuss different types of Pony Breeds which you have to select for various purposes. In short, I shall discuss the potential characteristics of these breeds.
1. Australian Pony
---
The Australian Pony is the popular Pony breeds which should not exceed 14 hands in height; all colors are acceptable. It should have excellent conformation and free of hereditary defects.  They have a superb temperament that is of the utmost importance for loving my kids. Australian Pony makes an ideal riding or harness pony.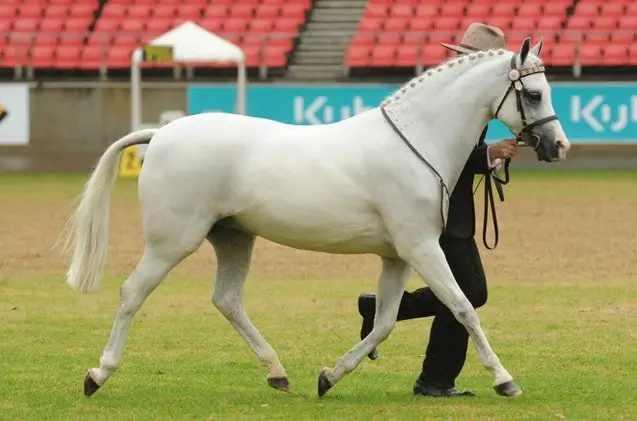 2. Australian Riding Pony
---
The Australian Riding pony was developed from the selective cross-breeding of Arabian, Thoroughbred, and pony bloodlines. It is mainly used as a children's show pony. This pony breed is a smaller edition of the Hackney Pony and its height lowest from 12.2 hands to a maximum of 14.2 hands. The horse is necessarily a "quality" animal with excellent conformation. It has free straight action from the shoulder and not the knee, intelligence and an impeccable manner are its other main characteristics.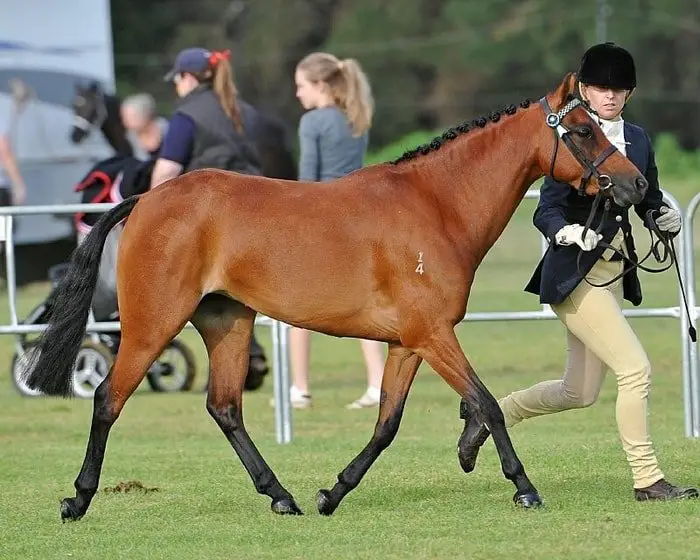 3. Australian Saddle Pony
---
The pony breeds Australian Saddle Pony is derived mostly from Welsh Pony, Australian Pony, Thoroughbred and Arabian lines. It is slightly heavier in bone and slightly calmer in temperament than the Australian Riding Pony. The height of these ponies varies from between 11 hands and 14.2 hands. The body colors include grey, black, palomino, brown, buckskin, pinto, and Palouse. As a very versatile pony, the Australian Saddle Pony is particularly suited to the Pony club competition.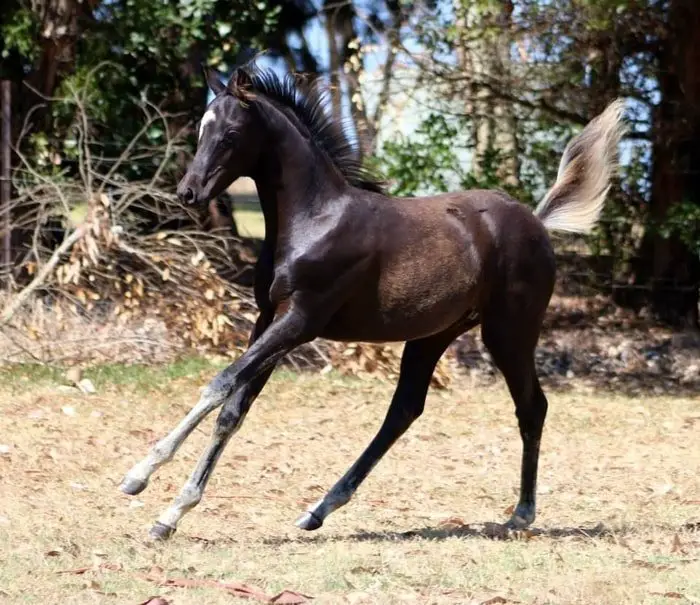 4. Australian Stud Saddle Pony
---
The Australian Stud Saddle Pony is developed from the mating of any registered pony breed and horses with Arabian blood. It is recognized for its ability to learn and affectionate character, quiet temperament under saddle, and loyal character. The pony breed is hardy and healthy, with strong hoofs, and has a maximum height of 14.2 hands. It must be of the whole color. The Australian Stud Saddle Pony has achieved outstanding success in all facets of the horse show ring.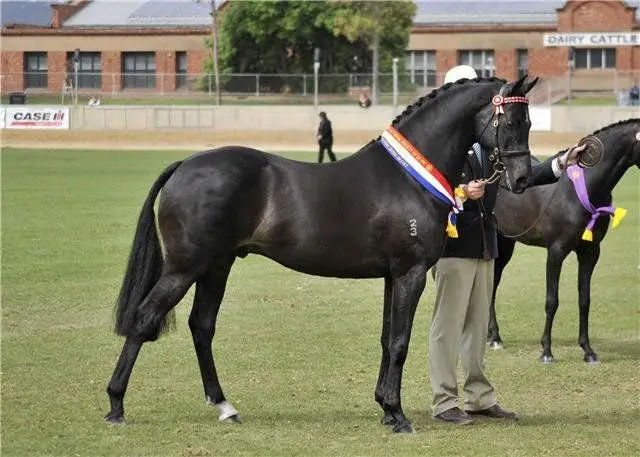 5. Connemara Pony
---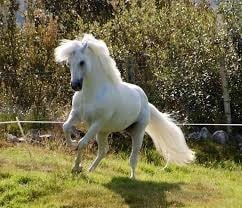 The Connemara Pony breed is one of the larger pony breeds of horses, ranging in height from 13 to 14.2 hands. The principal colors are dun and grey. The pony tends to be more sturdy than dainty. It is capable of carrying 75 kilograms or more over great distances but is attractive enough kids to enjoy.
Having evolved in a rugged stony country where food is scarce, the pony has survived through intelligence and agility, and this makes it suitable for a wide variety of activities including dressage, stock work, all facets of pony club, show jumping and harness work.
6. Pony Horse Breeds: Dartmoor Pony
---
The Dartmoor is a good-looking riding pony with a small headset well on a strong, but the not massive, neck. Its shoulders are well laid back, its back is of medium length, and its loin and quarters are strong and well-covered with muscle. The Pony's tail is set high and full. The Dartmoor's standard colors are brown, black, and grey, and its maximum height of the pony is 12.2 hands. Small size, calm temperament, and affectionate nature makes the Dartmoor Pony particularly well suited for harness work and work as a children's pony.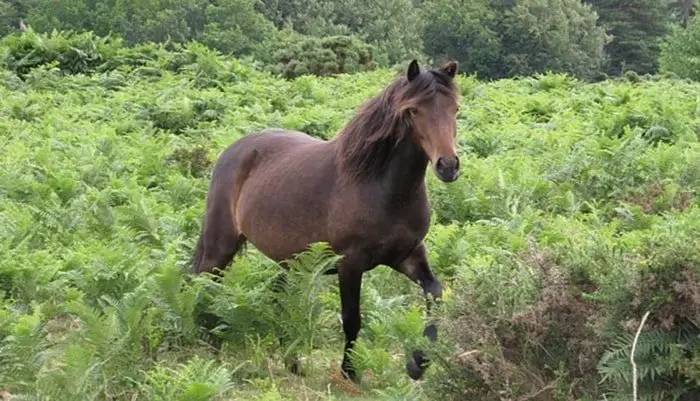 7. Highland Pony
---
The Highland Pony breed originated in the Highlands of Scotland and certain adjacent Islands. It has a unique two-layer coat that enables it to withstand the bleakest winter. The two recognized types of Highland Pony are the Scottish mainland and western Island. The later is smaller and of smaller build than earlier. The strength, energy, and docility of this pony are well-known.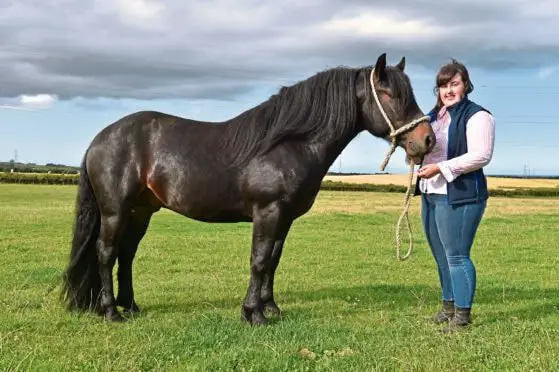 The highland is comfortable to identify as it is an actual pony of super strength and beauty. The average height ranges from 13.2 to 14.2 hands, and it is generally dun, grey, black or brown in color. It has an attractive head with prominent eyes, a stiff neck, shoulders that are set well back, a broad chest, and well-sprung ribs. Its quarter is, and its thigh is muscular while its action is free and straight.
8. Miniature Pony
---
The Australian Miniature Pony came into beginning as a result of cross-breeding Shetlands, American Miniature, and the Falabella. Selective crossing with the Wels Pony, Palouse Pony, and Arabians has also been employed to provide the miniature Pony with greater coat color variation and more beautiful, smaller heads.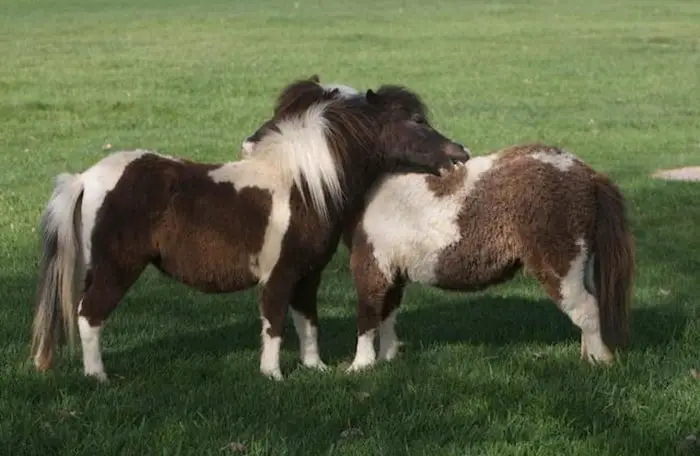 The Miniature Pony must not exceed 87 cm in height and must have a veterinarian certificate of soundness. Height is measured from the height point of the wither. Any color is permissible, but the whole body should be balanced and in proportion to the Pony's height. The shape of the horse should have well-sprung ribs, a vertical natural curve on the back, and a healthy well-rounded rump.
9. Pony Horse Breeds: New Forest Pony
---
This is one of the nine native Pony breeds of Britain. It is a right Pony and renewed for sensible temperament, hardiness, and ease of breaking. It has exceptional speed and jumping ability for its size. When crossed with thorough breeds and Arabs and an advantageous one-day event type is obtained.
Any color is acceptable except piebald, skewbald, and blue-eyed cream. Height is up to 14.2 hands, there is no lower limit, although New Forest Pony is seldom bellowed twelve hands. The New Forest is a riding Pony, and therefore coarseness is undesirable. However, it must have sufficient bone to be capable of a day's hunting or stock work.
10. Pony Horse Breeds: Palouse Pony
---
This Pony must be under 14 hands at maturity and show a similar coat color pattern to the Appaloosa. It must have good confirmation with the feet and head in the correct proportion to the body and should be well muscled. The Palouse Pony should make it easy to ride by all kids.
The Palouse is generally for young people, but it is also suitable for many smaller adults. The unique feature of the Pony should be such that it can be trained and handled by kids. The size of the Pony should be matched as closely as possible to the size of the kids.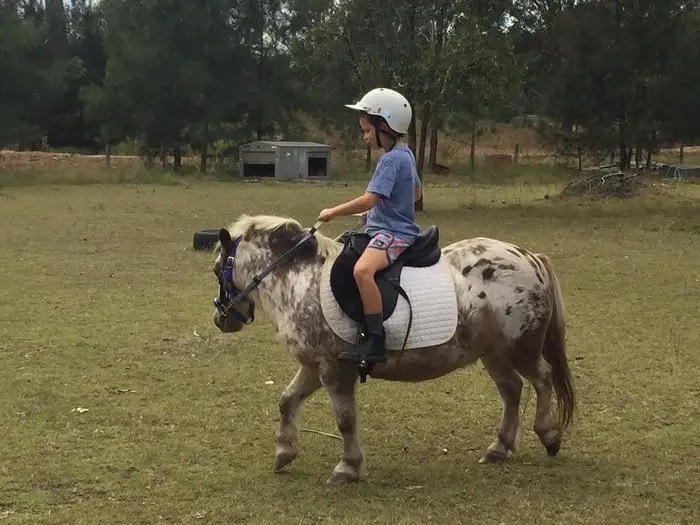 11. Shetland Pony
---
As one of the smallest breeds of Pony, the Shetland is known throughout the world, is the most influential member of the equine world about its size. The Shetland pony is a very docile and tractable character, that's why well suited as a saddle Pony for small kids; it is also marvelous in harness and can move along at a brisk pace.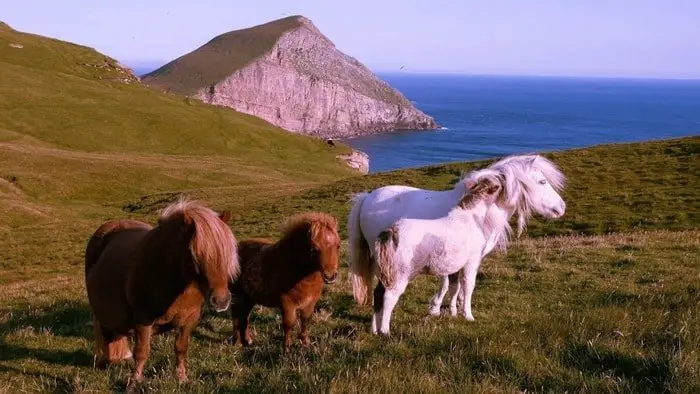 The general height of a Shetland is about 9.3 hands, and the maximum is 10.2 hands. The Pony may be of anybody color, including skewbald, and piebald. The horse should have an attractive head with small, well-placed ears. Having with its thick, hardy little body, set on short and busy legs, it is most lovable.
12. Welsh Ponies and Cobs
---
They are one of the most popular pony horse breeds and mostly loved by children. The Welsh Ponies and Cobs may be of any color except piebald and skewbald. This group of ponies generally divided into four sections:
The Welsh Mountain Pony, which must not exceed 12 hands.

The Welsh Pony; which stands up to 13.2 hands.
The Welsh Pony of Cob Type; which also stands up to 13.2 hands.
The Welsh Cob, which exceeds 13.2 hands.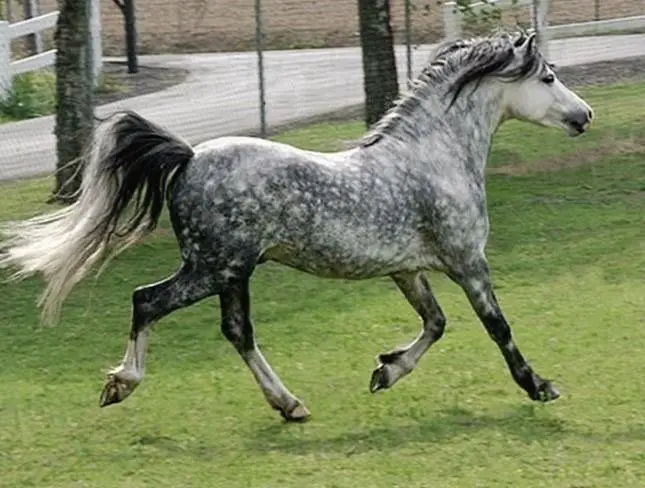 13. Hackney Pony
---
Hackney Pony was originated in England. The breed is a slim and well-proportioned body. The Hackney pony not more than 14.2 hands. They may be black, bay, or chestnut in color. The Hackney Pony is an alert and active and fearless horse. They are very friendly and is commonly seen in driven in harness. Hackney Pony has powerful shoulders and intelligent eyes.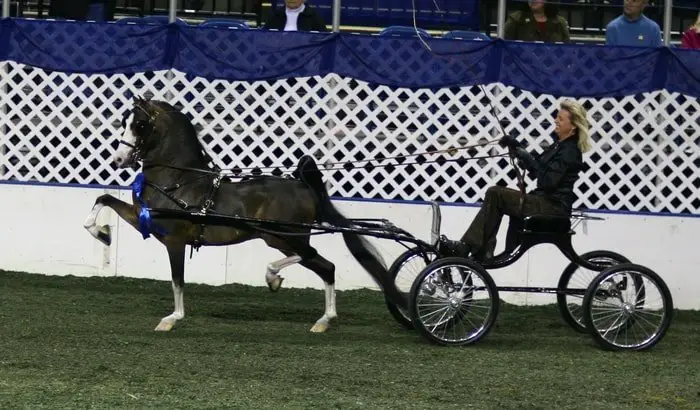 14. Pony Horse Breeds: Exmoor Pony
---
The other name of the Exmoor pony is Celtic Pony. The breed is originated in the united kingdom. The color of this breed is bay, brown. They are usually 11.1 to 12.3 in hands. The Exmoor Pony is a reliable and sturdy breed. The animal is used in showing and long-distance riding purposes.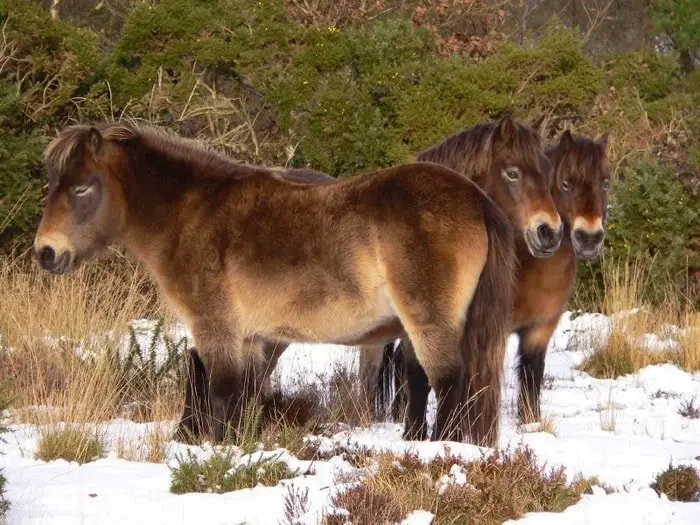 At The End of Review
---
It is essential to know all about information about Pony Horse Breeds. In this article, I have to give you a short description which is necessary to Pony Horse Breeds. I try to provide you with Pony Horse name, origin, color, essential characteristics, and using purpose. I think it should be constructive for the choice you a Pony Horse Breeds. Selection is so vital and crucial to owning you a pony Horse.