A horse is an expensive purchase; hence horse insurance should always be considered. Furthermore, there is a need to cover the costs of illness, injury, or horse theft. Still, horse ownership also brings with it the risk of an accident involving serious injury to yourself or legal liability for an accident.
Basics On Horse Insurance
---
It is essential to know exactly what insurance cover you have for your horse in an emergency. Unfortunately, we are all guilty of not reading the small print until problems arise: most disputed insurance claims concerning horses are due to fundamental misunderstandings about the level of insurance cover purchased initially.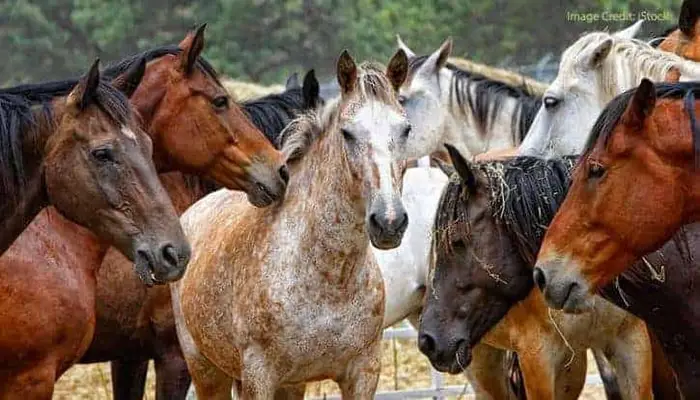 Understanding Insurance Cover All risks Mortality (ARM)
---
This is ' death ' or mortality insurance, which is designed to pay a claim if a horse dies or is destroyed due to an incurable illness or injury. This cover is minimal and only covers terminal conditions such as irreparable fractures. It does not cover conditions where the horse can potter around a paddock but can no longer perform the expected work.
When an insurance claim ARM policy is submitted, the insured is dismayed when it is turned down. This can be a significant source of dispute. An example is the point-to-point that has sustained a severe tendon injury, so it is decided to have the horse destroyed because he can no longer race. Such a horse wound potentially be paddock sound gave time and appropriate care, so it does not count as a mortality claim.
In summary, it has to be a condition that the horse will die from, and could not recover, despite treatment. Such situations are few and far between, especially with modern veterinary technology. The humane destruction of horse cover in the US and such claims are based on medical, not economic grounds. Vets and insurers have strict guidelines, which must be fulfilled for this sort of insurance to payout.
Horse Insurance: Permanent Loss of Use (PLU)
---
This insurance cover is designed to pay out if a horse is permanently incapacitated to not carry out the function for which he is insured. This is a far more comprehensive cover and has a much higher premium. There can be challenging to confirm that a horse cannot work forever as insured. If a horse is kept in retirement following a loss of use claim, it will usually be freeze branded with an L for 'loss of use' to distinguish his status.
Veterinary Fees Horse Insurance
---
Veterinary fees insurance is designed to cover the costs of veterinary treatment. There will be a limit on how much insurance will cover anyone's condition, and it is essential to establish what this is and how long the cover will remain in force. Veterinary fees are a common reason for claims, so they will substantially increase the cost of your policy. Most equine insurance companies will ask you to pay a certain amount for each claim.
Personal Liability Insurance for Horse
---
This is vital for horses and is known as ' third party cover " in the UK. It can be obtained by membership in many equine organizations such as the British Horse Society, the Pony Club, and other equine organizations. As a horse owner, you could be legally liable for any damage your horse caused, for instance, if he strayed on the public highway and was the cause of a traffic accident.
Other Insurance Cover for Equine
---
Many insurance companies will provide permanent disability or death benefits to protect anyone handling or riding your horse. This may include personal accident and possibly dental cover. Other options include cover for theft of the horse or any equipment.
Understanding the Complications Exclusions
---
Remember that almost all equine insurance in the UK is offered an annual contract with a time limit. This varies with different policies to only claim for a limited period. After a year, the policy is reviewed. If there has been a claim, an exclusion will likely be applied when you renew your policy, preventing you from claiming for the same or a similar problem in the future. Most companies will review specific exclusions without recurrence of the particular problem after a while.
Pre-existing Conditions for Equine Insurance
---
If a condition was present before the insurance policy was taken out, insurance is unlikely to consider it their responsibility if it flares up at a later date. Insurances will carefully investigate the horse's history before settling any claim, so it is important to declare all facts at the start.
Horse Insurance: Failure to Inform Insurers
---
Always notify your insurers about all possible claims as soon as possible. Try to contact them, ideally in advance, to obtain their permission to proceed with any surgery, effective treatment, or having your horse put down, in the sad situation that your insurers whether a post mortem is required. If they are going to pay out, they are entitled to know all the facts.
Horse Insurance Varies from Country To Country
---
What applies in one country may be quite different in another. For this reason, it is recommended you seek professional help to understand insurance implications in your country and decipher the small print.
Critical Points for an Equine Emergency
---
Know what insurance cover you have so that you can make sensible and realistic decisions in an emergency. For example, there is no point of interest in agreeing to submit your horse to costly colic surgery, which you can not afford personally if your insurance already has an exclusion in place as a result of previous episodes of colic.
Tell your insurance company what is happening to your horse. Have copies of all insurance documentation available, so that vet and owner can confirm their insurance status immediately the horse is injured or unwell. Many have out-of-hours helplines for this purpose.
Final Advice on Horse Insurance
---
Horse insurance is one of the most critical aspects for horse owners and users. The horse is a valuable animal to every owner. The horse needs insurance, especially for mortality, disabilities from accidents, and other injuries. You must clear all the rules and conditions from the insurance companies. This article will help you to decide the basics of equine insurance.